For Upholstery Cleaning in Acton, There's Only One Cleaning Company W3 You Should Call.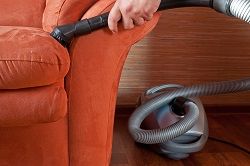 Acton upholstery cleaning W3 is done best when it's done by Cleaners Acton. Our upholstery cleaning service Acton can get your sofas, settees and chairs looking fantastic once again. Our cleaners are experts in cleaning upholstery. With the help of the latest techniques and cleaning methods, your upholstery will look only look clean but feel and smell clean. Upholstery can quickly become dirty over time. This is because dirt can become deeply ingrained within the fibres of your upholstery material. At first it isn't seen, but it becomes apparent through a darkening patch which can be a sign of it holding all kinds of bacteria. It not only looks unpleasant but can be potentially unhealthy. The problem, is you can't wash upholstery material in a conventional way without damaging the fabric. That's where we come in. W12 Upholstery cleaning Acton utilise specialist equipment and liquids to attack and destroy the bacteria and dirt within your upholstery. It uplifts the dirt from the fabric without damaging your furniture. What's especially pleasing is our price. We can deliver a price you won't find anywhere else. To find out more details about our service and prices call 020 3743 8145 now. You could save yourself a lot of money by making this phone call.
Book Professional Upholstery Cleaners W3 Company for Your Needs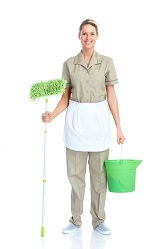 All the chemicals we use are eco-friendly and won't damage the environment. Our professional Acton upholstery cleaners W3 will inspect each piece of upholstery individually to make sure each piece of fabric is treated with the exact combination of chemicals which will bring out the best in your upholstered furniture. The difference can be seen immediately and can be extremely impressive. For many, it's just like having a brand new sofa or settee again. You'll be delighted with our overall level of service. Upholstery cleaning is just one part of our extensive upholstery cleaning business Acton. We are a reputable and highly regarded cleaning business known for our ability to deliver on our promises. We work for a variety of clients in Acton and beyond, establishing ourselves as the company to come to whenever there needs to be a cleaning job done. It's no different when it comes to cleaning upholstery Acton.
Pocket-Friendly Upholstery Cleaning Solutions in Acton

We know that certain items of furniture become well-loved items in your home. As such, we treat them with the loving care they deserve. You can end up needlessly spending spending hundreds, if not thousands, of pounds on a new piece of upholstered furniture W12 when you can have your present much-loved piece of furniture reinvigorated by our marvellous cleaning techniques. Our office staff are also on hand to answer any questions you have about your upholstery or cleaning in general. In addition, we have a wonderful carpet cleaning service which can be a marvellous accompaniment to your upholstery being cleaned. We also have a very popular mattress cleaning service you may be interested in. As with all our services, it comes at our trademark low price.

Our professional upholstery cleaners Acton know everything there is to know about every type of fabric covered furniture. Once you have your settee, sofa or chair deep cleaned by our company, it doesn't take much for it to stay in excellent condition. You'll find the life-span of your furniture is a lot longer than you think once we've breathed new life into it. So why not give Cleaners Acton a call now on 020 3743 8145 and find out more about how we can deep clean your upholstery. Let us know any queries you have. We can tell you how little you have to pay to see your upholstery appear clean, fresh and looking as good as it has ever done.
Save
Save